---
My name is Guillaume Seyller, I am a visual artist and freelance worker in the fields of 3D and digital image.

I work with public body, recording studios, plastic artist or architecture offices, and take part in many productions by offering a global knowledge of digital sculpture, animation and rendering techniques.

I am involved in several high schools to help students develop their autonomy in the field of digital images.
---
PREMIER QUARTIER: MÉMÉ OUDGOUL
---
In
this video
presented as part of the collective exhibition "Premier Quartier" at
MLIS
with the collective
Les enfants de Diane
, the character of Mo appears for the first time, inspired by Grandma Oudgoul in the novel
Terminus Radieux
by Antoine Volodine. A symbol of pugnacity and independence, whom the radiation from failing nuclear power plants has made immortal in a post-apocalyptic USSR, Mémé Oudgoul no longer reports to anyone. She has gone beyond the theoretical limits of life to become a mythical character, inhabiting the earth no longer being subject to its physical, moral or administrative laws. Freed from these constraints, accompanied by the attributes of the goddess she has decided to become, she patiently redefines the rules of her existence.
TVK - THE EARTH IS AN ARCHITECTURE
---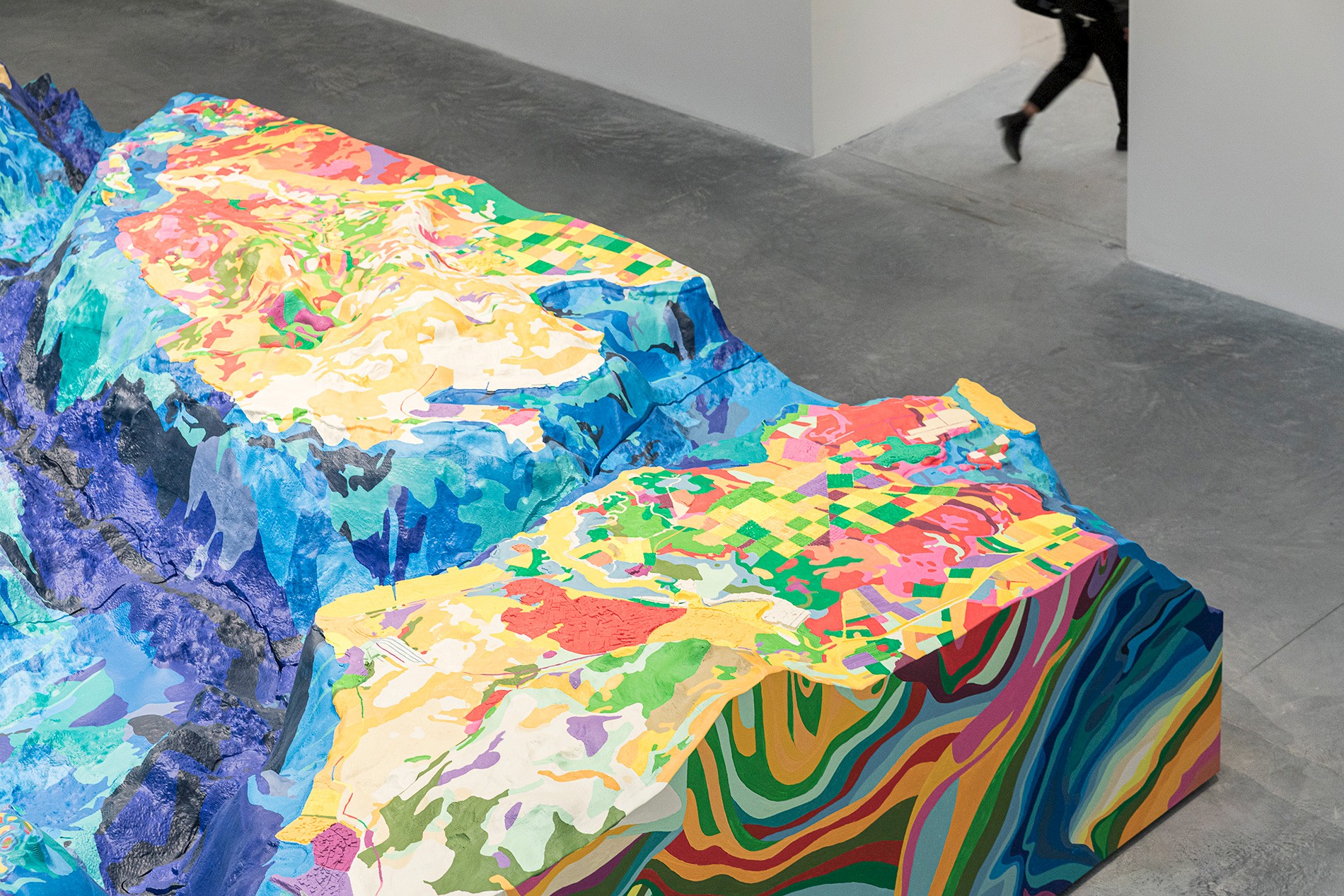 In February 2020, I came into contact with the architecture agency
TVK
for the realization of an 8x4m model representing a set of continents with a level of detail close to mm. Integrating
their office
for a period of one month , we worked just in time to complete the project before the
2020 Venice Architecture Biennale
, where it was to be exhibited. It was finally in 2021, in a calmer sanitary context, that the model was presented to the French pavilion.
Team TVK: Armelle Le Mouëllic, David Malaud, Sarah Sauton, Océane Ragoucy (project manager), Antoine Bertaudière, Carole Chevalier, Victor Francisco, Michele Franzoi, Amaury Haumont, Pauline Le Fur, Michael Loconte, Clément Masurier, Fanny Maurel, Mathieu Mercuriali, Gianluca Mezzanotte, Stela Moceanu, Jihana Nassif, Maider Papandinas, Jil Philippot, Raphaël Videcoq, Antoine Viney
3D model: Arnaud Prat, Guillaume Seyller
Fabrication:
The Consortium Team
Photographs:
Laurian Ghinitoiu
and Julien Hourcade
ERASME : SECOND LAB
---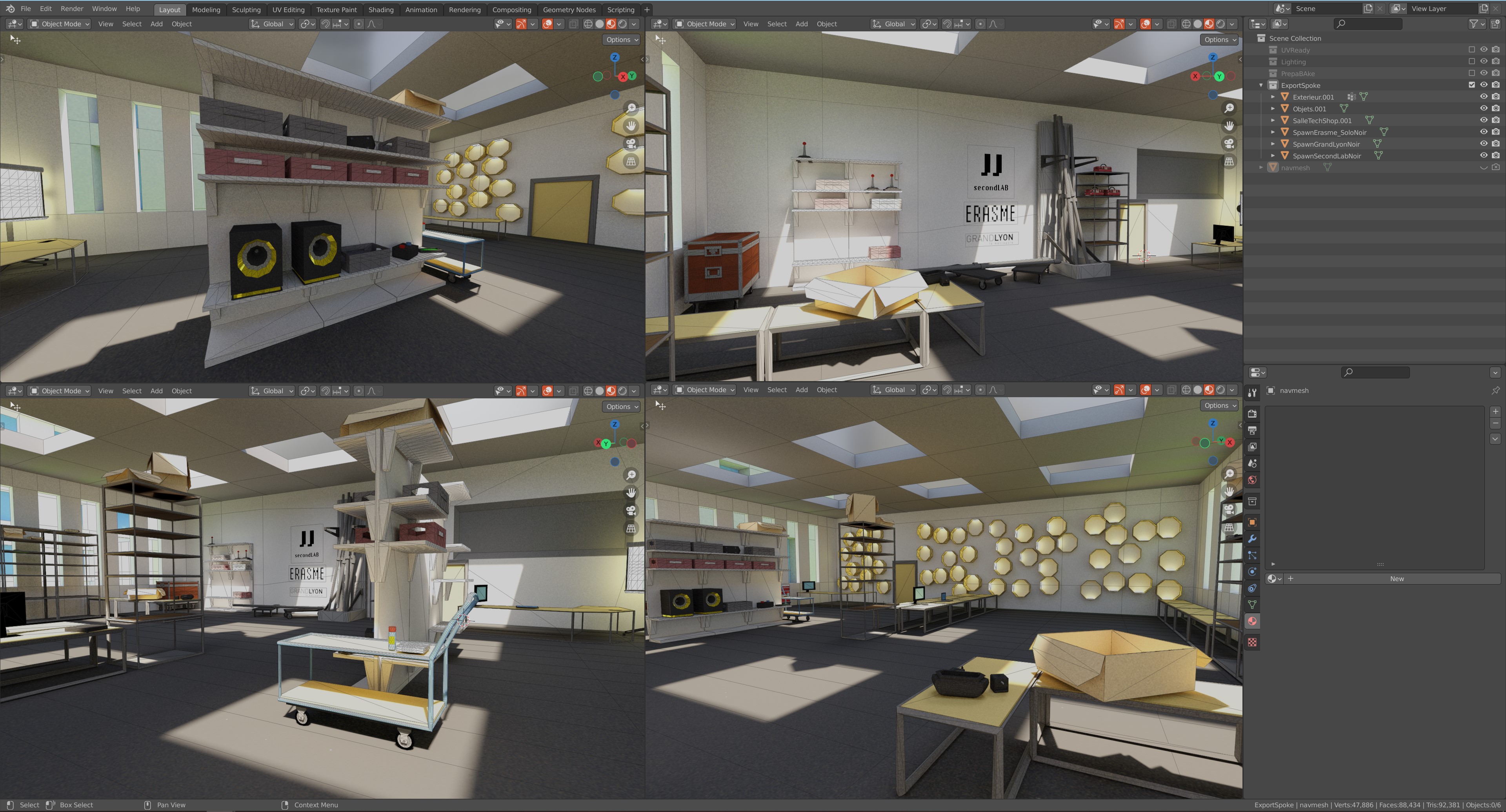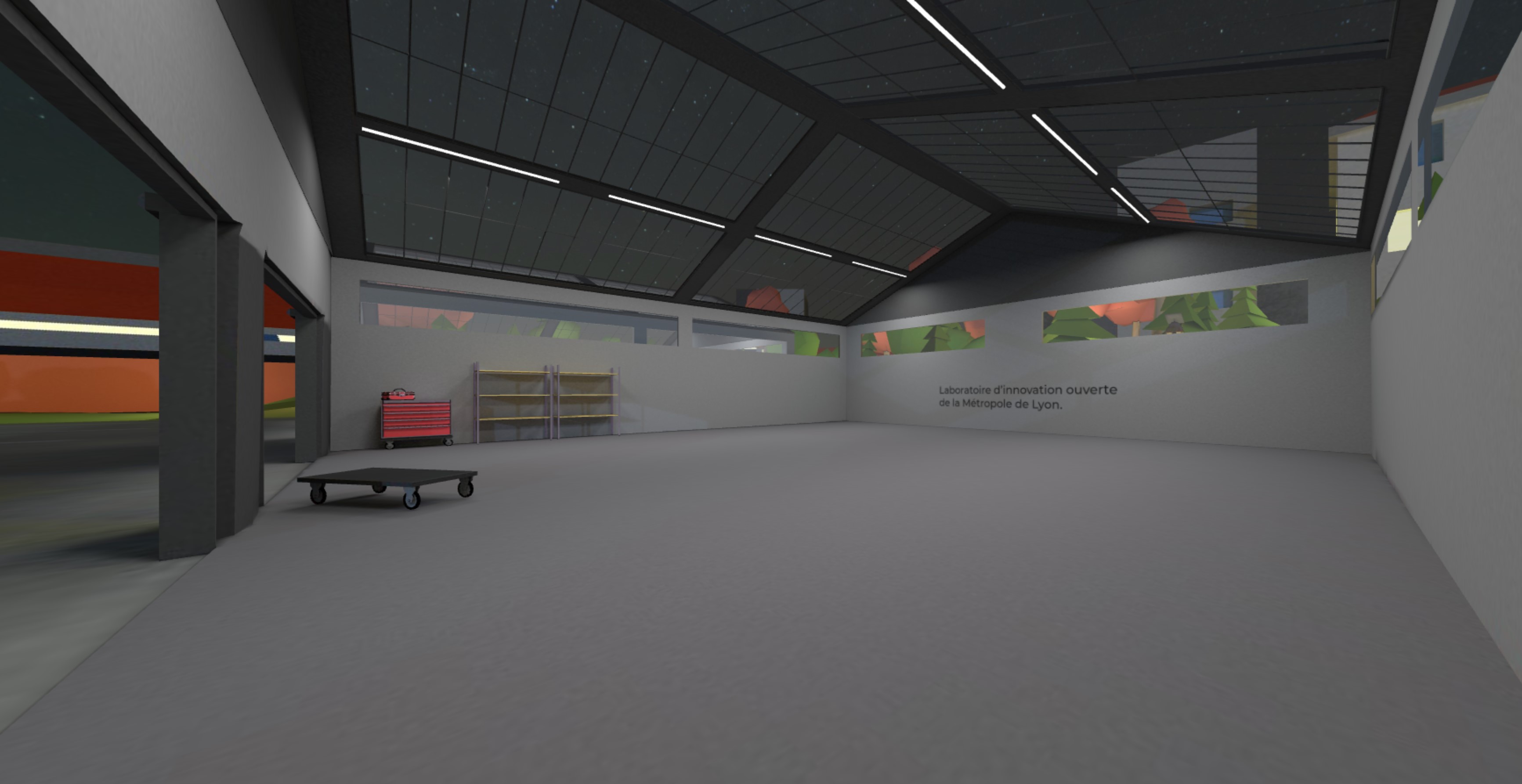 In 2021, the innovation laboratory of the city of Lyon
ERASME
invites us to design its Second Lab, a virtual space in which teams can meet to collaborate, host conferences, welcome the public and show projects and prototypes in progress. The
Mozilla Hubs
platform was chosen for its ease of use, allowing Erasme teams to easily modify the spaces according to their needs. Seven distinct places have been designed, encompassing different themes specific to the metropolis of Lyon and making the link with the physical spaces of Erasme.
With Kevin Ardito and
Célia Bonnet-Ligeon
WAVING AT THE NETWORK
---
This artwork presents the French translation of parts of the text by John Chenney Lippold entitled "A New Algorithmic Identity: Soft Biopolitics and the Modulation of Control". The translation, laid out in the form of an edition in A3 format that can be folded and read in A5, is presented on a base in the shape of a radome: a device concealing the orientation of radar antennas for military purposes. This form, evocative of the Cold War and control architectures, was part of the Lyon landscape for many years via the Lyon Mont-Verdun military base, before part of it was dismantled in 2008.