I CAN'T SWIM, I HAVE NIGHTMARES
---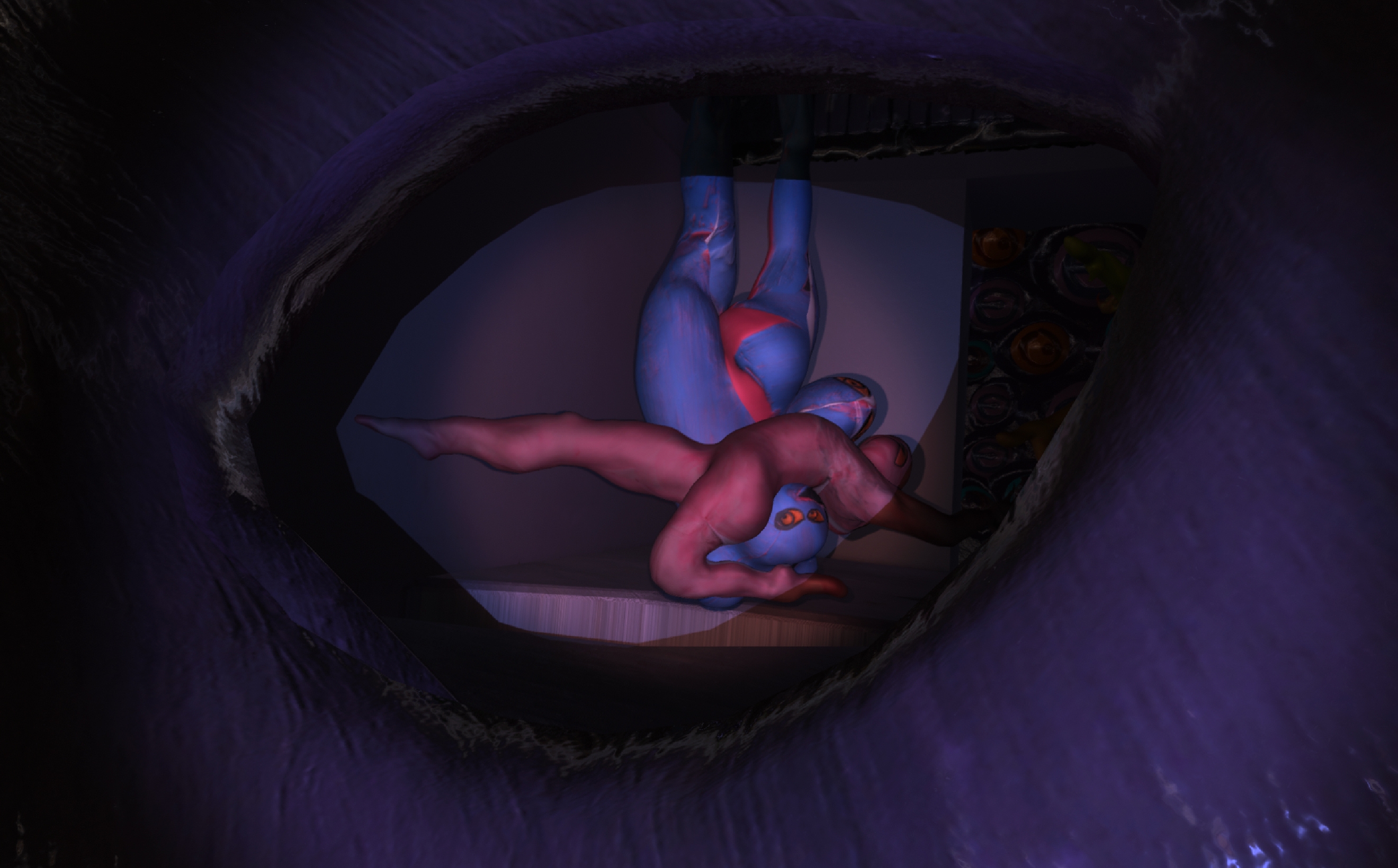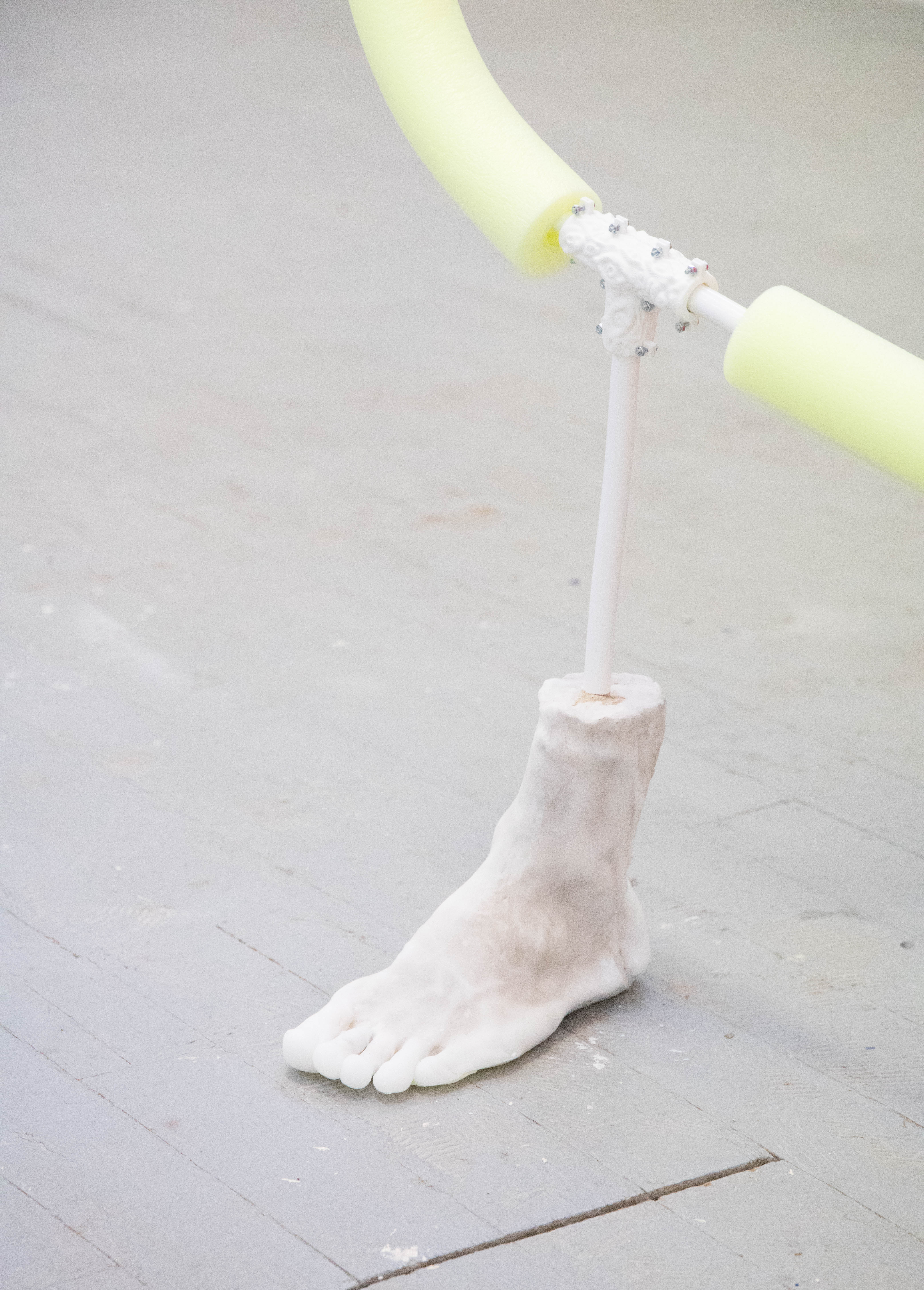 I can't swim, I have nightmares is an installation created in duet with
Hélène Hulak
.
The exhibition is made up of two perfectly similar and superimposed spaces:
· The real space is occupied by paintings, strange skins suspended on pool noodles, supported by diaphanous wax feet.
· The virtual space, in which one enters by
putting on the helmet
, is inhabited by moving figures, double inflated by these acrylic envelopes; and by walls of eyes that keep staring at you.
The person wearing the helmet/mask takes on a dual role: spectator and operator, seer and watched, she guides the gaze and sows sound clues according to her position in space.